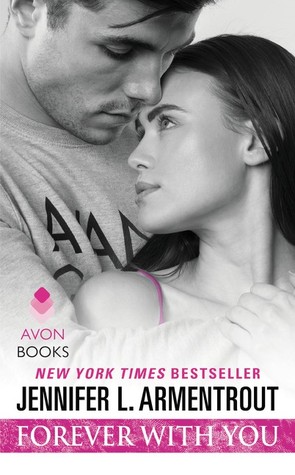 Genre: New Adult Contemporary Romance, New Adult Romance, Contemporary Romance, Women's Fiction, Chick Lit
Publisher: Avon Books (An Imprint of HarpersCollins Publishers)
Available Formats: eBook, Mass Market Paperback, Audible
Available At: Amazon, Barnes & Noble, iBooks, Kobo, etc.
Release Date: September 29, 2015
~Synopsis~
In the irresistibly sexy series from #1 New York Times bestselling author Jennifer L. Armentrout, two free spirits find their lives changed by a one-night stand…
Some things you just believe in, even if you've never experienced them. For Stephanie, that list includes love. It's out there. Somewhere. Eventually. Meanwhile she's got her job at the mixed martial arts training center and hot flings with gorgeous, temporary guys like Nick. Then a secret brings them closer, opening Steph's eyes to a future she never knew she wanted—until tragedy rips it away.
Nick's self-assured surface shields a past no one needs to know about. His mind-blowing connection with Steph changes all that. As fast as he's knocking down the walls that have kept him commitment-free, she's building them up again, determined to keep the hurt—and Nick—out. But he can't walk away. Not when she's the only one who's ever made him wish for forever . . .
~~~~~
With each book I have fallen more in love with Jennifer L. Armentrout's Wait for You series, and I cannot wait to read Nick and Stephanie's story in "Forever with You!" #GiveMeGiveME ;)
~About the Author~
Jennifer L. Armentrout
# 1 NEW YORK TIMES and USA TODAY Bestselling author Jennifer L. Armentrout lives in West Virginia.
When she's not hard at work writing, she spends her time reading, working out, watching zombie movies, and pretending to write. She shares her home with her husband, his K-9 partner named Diesel, and her hyper Jack Russell Loki. Her dreams of becoming an author started in algebra class, where she spent her time writing short stories. Therefore explains her dismal grades in math. Jennifer writes Young Adult Contemporary, Urban Fantasy/Paranormal, and Romance. She writes New Adult and Adult romance under the pen name J. Lynn.