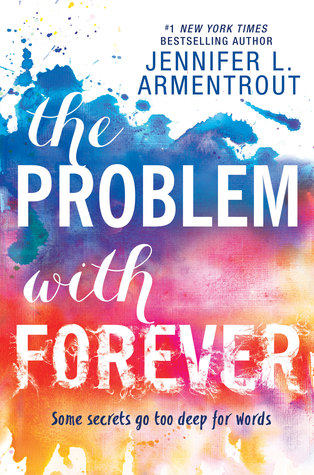 Genre: Young Adult Contemporary Romance, Young Adult Romance, Contemporary Romance, Women's Fiction, Chick Lit
Publisher: Harlequin Teen
Available Formats: eBook, Paperback, Hardcover
Available for Pre-Order At: Amazon, Barnes & Noble, iBooks, Kobo, etc.
Expected Release Date: May 17, 2016
~Synopsis~
For some people, silence is a weapon. For Mallory "Mouse" Dodge, it's a shield. Growing up, she learned that the best way to survive was to say nothing. And even though it's been four years since her nightmare ended, she's beginning to worry that the fear that holds her back will last a lifetime.
Now, after years of homeschooling with loving adoptive parents, Mallory must face a new milestone—spending her senior year at public high school. But of all the terrifying and exhilarating scenarios she's imagined, there's one she never dreamed of—that she'd run into Rider Stark, the friend and protector she hasn't seen since childhood, on her very first day.
It doesn't take long for Mallory to realize that the connection she shared with Rider never really faded. Yet the deeper their bond grows, the more it becomes apparent that she's not the only one grappling with the lingering scars from the past. And as she watches Rider's life spiral out of control, Mallory faces a choice between staying silent and speaking out—for the people she loves, the life she wants, and the truths that need to be heard.
~About the Author~
Jennifer L. Armentrout
# 1 NEW YORK TIMES and USA TODAY Bestselling author Jennifer L. Armentrout lives in West Virginia.
When she's not hard at work writing, she spends her time reading, working out, watching zombie movies, and pretending to write. She shares her home with her husband, his K-9 partner named Diesel, and her hyper Jack Russell Loki. Her dreams of becoming an author started in algebra class, where she spent her time writing short stories. Therefore explains her dismal grades in math. Jennifer writes Young Adult Contemporary, Urban Fantasy/Paranormal, and Romance. She writes New Adult and Adult romance under the pen name J. Lynn.