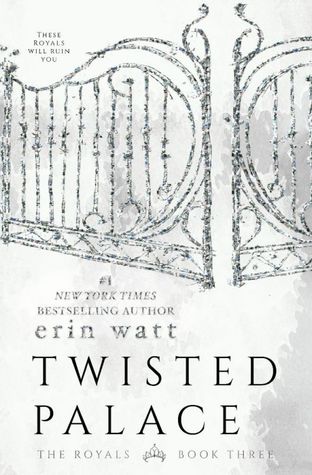 Genre: Young Adult Contemporary Romance
Author: Erin Watt
Series: The Royals #3
Available Formats: eBook | Paperback
Available At: Amazon | Barnes & Noble | iBooks | Kobo
Release Date: October 17, 2016
~Synopsis~
These Royals will ruin you…
From mortal enemies to unexpected allies, two teenagers try to protect everything that matters most.
Ella Harper has met every challenge that life has thrown her way. She's tough, resilient, and willing to do whatever it takes to defend the people she loves, but the challenge of a long-lost father and a boyfriend whose life is on the line might be too much for even Ella to overcome.
Reed Royal has a quick temper and even faster fists. But his tendency to meet every obstacle with violence has finally caught up with him. If he wants to save himself and the girl he loves, he'll need to rise above his tortured past and tarnished reputation.
No one believes Ella can survive the Royals. Everyone is sure Reed will destroy them all.
They may be right.
With everything and everyone conspiring to keep them apart, Ella and Reed must find a way to beat the law, save their families, and unravel all the secrets in their Twisted Palace.  
~~~~~
I haven't read this series yet, but I have the first two books on my e-reader and plan on giving them a try very soon. I've heard many great things about The Royals, so I'm really hoping I end up liking it. Have any of you read this series? What did you think? Let me know in comments!
XOXO,
Julia – The Romance Bibliophile
~About the Author~
Erin Watt
Erin Watt is the brainchild of two bestselling authors – Elle Kennedy and Jen Frederick –  linked together through their love of great books and an addiction to writing. They share one creative imagination. Their greatest love (after their families and pets, of course)? Coming up with fun–and sometimes crazy–ideas. Their greatest fear? Breaking up.