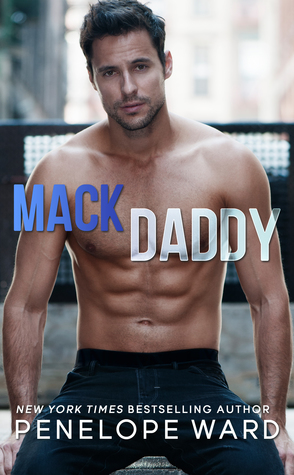 Genre: Contemporary Romance | Second Chance Romance
Title: Mack Daddy (A Standalone Contemporary Romance)
Author: Penelope Ward
Exclusive Pre-order: iBooks
Release Date: February 13, 2017
Synopsis
From New York Times bestselling author, Penelope Ward, comes a sexy, STANDALONE second-chance romance.
They called him Mack Daddy. No, seriously, his name was Mack. Short for Mackenzie.
Thus, the nickname. Perfect, right?
So was he: perfect. The perfect physical male specimen.
At the private school where I taught, Mack Morrison was the only man around in a sea of women.
Everyone wanted a piece of the hot single father of the sweet little boy. I was riddled with jealousy, because they didn't know that—to me—he was much more.
They didn't know about our past.
He'd chosen my school for his son on purpose, because Mack and I, we had unfinished business.
As my friend Lorelai so eloquently put it: "Unfinished business between two people who are clearly attracted to each other is like an eternal case of blue balls." And I was suffering in pain from my case.
I was still intensely attracted to Mack. I tried to resist him, immersing myself further into a relationship with another man just to protect my heart.
Not to mention, getting involved with a parent was strictly against school rules. But seeing Mack day in and day out was breaking me down.
And soon I might be breaking all the rules.
Author's note – Told in alternating points of view, Mack Daddy is a full-length standalone novel.
Cover Designer: Letitia Hasser, R.B.A. Designs
Cover Model: Anthony Gomez
Cover Photography: Duc Nguyen
~~~~~
Are any of you fans of Penelope Ward? I LOVE her books and honestly cannot wait to read this new release in February! If you haven't read her books or heard of her before, please go check out her novels. I highly doubt you'll regret giving any of them a try!
   By the way, Happy Friday everyone! What are your plans for this weekend? I plan on staying home reading, writing a review for Mr. President by Katy Evans that I plan on finishing tonight, and watching movies and football with my family. Hit me up in comments with your plans, I'd love to hear from you guys!
About the Author
Penelope Ward
Penelope Ward is a New York Times, USA Today and #1 Wall Street Journal Bestselling author.
She grew up in Boston with five older brothers and spent most of her twenties as a television news anchor before switching to a more family-friendly career.
Penelope lives for reading books in the new adult genre, coffee and hanging out with her friends and family on weekends.
She is the proud mother of a beautiful 11-year-old girl with autism (the inspiration for the character Callie in Gemini) and a 9-year-old boy, both of whom are the lights of her life.
Penelope, her husband and kids reside in Rhode Island.
She is the author of twelve novels. Her book RoomHate hit #2 on the New York Times Bestseller list and #1 on the Wall Street Journal Bestseller list. Other New York Times bestsellers include Stepbrother Dearest, Stuck-Up Suit, Cocky Bastard, and Playboy Pilot (the latter three co-written with Vi Keeland).
Website | Facebook | Twitter | Goodreads | Instagram | Newsletter