THE PLAYER, book one in The Player Duet by New York Times Bestselling author K. Bromberg, releases on all retailers April 17th!
Cover Design: Helen Williams
Photographer: Lauren Watson Perry
Cover Model: Chase Williams
Synopsis
Baseball has never been sexier in an all-new novel by New York Times Bestselling Author, K. Bromberg.
Easton Wylder is baseball royalty. The game is his life. His passion. His everything.
So, when an injury threatens to end Easton's season early, the team calls in the renowned physical therapist, Doc Dalton, to oversee his recovery. Except it's not Doc who greets Easton for his first session, but rather his daughter, Scout. She may be feisty, athletic, defiant, and gorgeous, but Easton is left questioning whether she has what it takes to help him.
Scout Dalton's out to prove a female can handle the pressure of running the physical therapy regimen of an MLB club. And that proof comes in the form of getting phenom Easton Wylder back on the field. But getting him healthy means being hands-on.
And with a man as irresistible as Easton, being hands-on can only lead to one thing, trouble. Because the more she touches him, the more she wants him, and she can't want him. Not when it's her job to side in the club's best interest if he's ready to play.
But when sparks fly and fine lines are crossed, can they withstand the heat or is one of them bound to get burned?
Excerpt
THE PLAYER
Copyright 2017 K. Bromberg
"Don't 'Easton' me," he says as he turns to face me, eyes alive but posture guarded. 
So we stand and stare but don't speak. My heart is in my throat. My emotions a train wreck inside of me. 
I expect him to tell me to leave. 
I expect him to shake his head and say no more.
Wouldn't that be fitting, considering I now want more?
But he does neither. We just stand there as the air around us shifts and changes, reacts and charges. It's hard to draw in a breath, and yet I know damn well it's not the air that's making me feel that way but rather the look in his eye.
Then in the space from one beat to the next, he has me against the wall, his lips on mine, his body pressed against me in the most delicious of ways. Our hands grab and pull and squeeze and feel. 
He wages an all-out assault on my senses with his lips alone. There is nothing gentle about the kiss. There is nothing passive. It's packed full of greed and need and hunger and a violent desire that ignites every nerve inside my body.
I react in kind. My anger at his accusations earlier, my sadness over Ford's birthday, and the realization of my feelings—they all curl into an explosive ball of harbored energy that gives just as good as it gets. 
There are sparks of hunger on his tongue when it brushes against mine. Each connection is like a live wire hitting water—evocative, incendiary, inescapable.
And just when I feel like I can't catch my breath—when I'm drowning in everything that is Easton Wylder—he tears his mouth from mine, hands fisted in my hair, knee between my thighs, and eyes a burning kaleidoscope of colors. 
"Fucking Christ, I'm so mad at you right now."
Preorder Now At:
Amaon Live Release Alert | Nook | iBooks | Kobo | Paperback
About the Author
K. Bromberg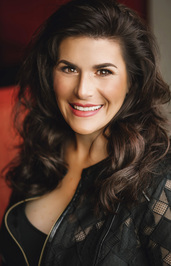 New York Times Bestselling author K. Bromberg writes contemporary novels that contain a mixture of sweet, emotional, a whole lot of sexy, and a little bit of real. She likes to write strong heroines, and damaged heroes who we love to hate and hate to love.
A mom of three, she plots her novels in between school runs and soccer practices, more often than not with her laptop in tow.
Since publishing her first book in 2013, K. has sold over one million copies of her books and has landed on the New York Times, USA Today, and Wall Street Journal Bestsellers lists over twenty-five times.
In April, she'll release The Player, the first in a two-book sports romance series (The Catch, book 2, will be released late June), with many more already outlined and ready to be written.
She loves to hear from her readers so make sure you check her out on social media or sign up for her newsletter to stay up to date on all her latest releases and sales.
Website | Facebook | Driven Group | Twitter