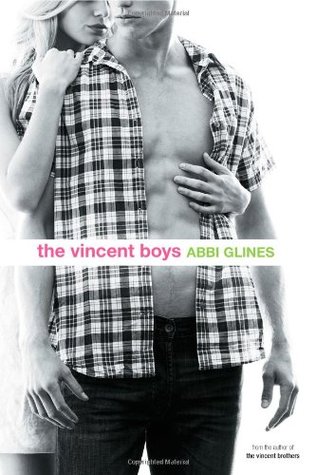 Genre: Young Adult Contemporary Romance, Young Adult Romance, Women's Fiction, Chick Lit
Publisher: Simon Pulse
Available Formats: eBook, Paperback, Hardcover, Audible
Available At: Amazon, Barnes & Noble, iBooks, Kobo, etc.
Release Date: October 30, 2012
~Synopsis~
Ashton is getting tired of being good, of impressing her parents and playing ideal girlfriend to Sawyer Vincent. Sawyer is perfect, a regular Prince Charming, but when he leaves town for the summer, it's his cousin Beau who catches Ashton's eye. Beau is the sexiest guy she's ever seen, and even though he's dangerous, Ashton is drawn to him.
Beau loves his cousin like a brother, so the last thing he wants to do is make a move on Sawyer's girl. Ashton is off-limits, absolutely. That's why he does his best to keep his distance, even though he's been in love with her forever. When Ashton wants to rekindle their childhood friendship in Sawyer's absence, Beau knows he should say no.
Ashton and Beau don't want to hurt Sawyer. But the more they try to stay away from each other, the more intense their urges become. It's getting way too hard to resist…  
~Review~
I absolutely loved reading "The Vincent Boys!" Abbi Glines never ceases to blow me away with her novels, and this book certainly didn't disappoint. The storyline and characters were amazing, and I completely fell in love with both from the very beginning. Ashton, Beau, and Sawyer all had a unique relationship, and I really enjoyed their characters and reading their story. Their personalities were great and very hard not to like. I truly loved all of them, but I was definitely rooting for Ashton and Beau. Beau was perfect and sooo swoon-worthy, I couldn't help but fall in love with him. I loved his possessiveness and protectiveness towards Ashton, and how he loved her for the real her. He was also sweet, kind, and utterly handsome – pretty much what every girl dreams of at some point in time. Sawyer had his good and bad moments in my eyes, but he really redeemed himself in the end, and for that I was extremely grateful for. I was so thrilled by the outcome of this book, and I positively can't wait to read Sawyer's story in "The Vincent Brothers!"
Rating:
FIVE "Vincent Boys" Stars!
~About the Author~
Abbi Glines
Abbi Glines is a #1 New York Times, USA Today, and Wall Street Journal bestselling author of the Rosemary Beach, Sea Breeze, Vincent Boys, and Existence series. She has a new YA series coming out in the fall of 2015 titled The Field Party. She never cooks unless baking during the Christmas holiday counts. She believes in ghosts and has a habit of asking people if their house is haunted before she goes in it. She drinks afternoon tea because she wants to be British but alas she was born in Alabama. When asked how many books she has written she has to stop and count on her fingers. When she's not locked away writing, she is reading, shopping (major shoe and purse addiction), sneaking off to the movies alone, and listening to the drama in her teenagers lives while making mental notes on the good stuff to use later. Don't judge.