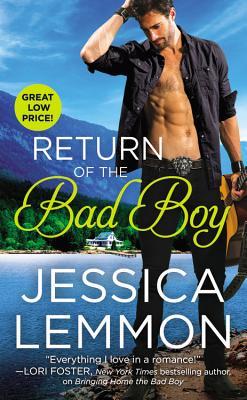 Genre: Adult Contemporary Romance, Adult Romance, Contemporary Romance, Women's Fiction, Chick Lit
Publisher: Forever (An Imprint of Grand Central Publishing)
Available Formats: eBook, Paperback
Available At: Amazon, Barnes & Noble, iBooks, Kobo, etc.
Release Date: April 26, 2016
~Synopsis~
He's a mess…
Asher Knight has three constants in his life: music, beautiful women, and a bottle of Jack. He lives for the next gig, the next city, and dreams only of a life spent in front of an arena full of screaming fans. But Asher's nomad ways come to a sudden stop when he learns he's the father of a three-year-old from a past relationship and suddenly this rock star bad boy is forced to put down roots.
Only she can clean up
Gloria Shields is no one's fool. Sure, the sexual chemistry between her and Asher has always been intense, but she'd never risk giving her heart to a man who has a perfect record for breaking them. Except the man desperate to make things right with his newfound son is nothing like the rock god she's guarded her heart against for years. And it isn't long before she starts to wonder if life with this bad boy might be the best thing that's ever happened to her.
~Review~
Gloria and Asher's story in "Return of the Bad Boy" was amazing, and I was so thrilled to have finally read it! Ever since I read "Bringing Home the Bad Boy," the first book in the Second Chance series, I have been dying to read Gloria and Asher's story, and Jessica Lemmon did not disappoint. She did a phenomenal job with the story and I loved her writing style. All of the characters and storylines she created throughout this entire series were fantastic and she always had me addicted to each and every book and couple, and Gloria and Asher were no exception. Their chemistry with each other was off-the-charts, and I loved their personalities and the relationship they had together. Gloria and Asher definitely had rough patches along the way, but I thought they were a wonderful couple and balanced each other well. I hate when there's a huge conflict three-quarters of the way through a book, and I was super thankful not to see it in this one. It was more like a host of mini conflicts, but not overly dramatic or long-lasting ones, thank God. The story was perfect how the author wrote it, and I couldn't have been happier with the outcome. Asher's son, Hawk, was adorable and I loved the relationship Asher and Gloria had started to build with him. Asher's mother and father were a riot and great additions to the Evergreen Cove family as well. I also absolutely loved seeing more of Evan, Charlie, and Lyon; Donovan, Sofie, and Gertie; Connor and Faith; and a host of other characters from previous books in the series. "Return of the Bad Boy" was a truly perfect conclusion to such an amazing and addicting contemporary romance series. I was honestly hooked from the first book to very last, and couldn't have been more thrilled with the ending for every couple, especially the epilogue for Gloria and Asher's story. I am really sad the Second Chance series is finished, but I am so happy to have discovered it in the first place. I highly recommend it to anyone who enjoys bad boys with caveman, swoon-worthy tendencies and tons of romance!
Rating:
FIVE "Bad Boy" Evergeens!
~About the Author~
Jessica Lemmon
A former job-hopper, Jessica Lemmon resides in Ohio with her husband and rescue dog. She holds a degree in graphic design currently gathering dust in an impressive frame. When she's not writing super-sexy heroes, she can be found cooking, drawing, drinking coffee (okay, wine), and eating potato chips. She firmly believes God gifts us with talents for a purpose, and with His help, you can create the life you want.