Sure Shot, an all-new standalone hockey romance in the Brooklyn Bruisers world from USA Today Bestselling Author Sarina Bowen, is LIVE!
 A new stand-alone hockey romance from USA Today bestseller Sarina Bowen.
On the eve of her thirtieth birthday, successful sports agent Bess Beringer is ready to make some changes. Armed with a five-year plan—indexed and color coded—she'll tackle a few goals in her personal life.
A big, tall, ripped hunk of hockey player who's just been traded to the Brooklyn Bruisers is not a part of that five year plan. Mark "Tank" Tankiewicz has a lot of baggage. He's a ride-or-die loner. He's on the rebound. He's also the sexiest thing on two legs, and for some crazy reason it's Bess that he wants.
She knows better. But then she falls stupid in love with him anyway. And for a while it seems like maybe he'll do the same.
Until she asks him for the one thing he can never give her…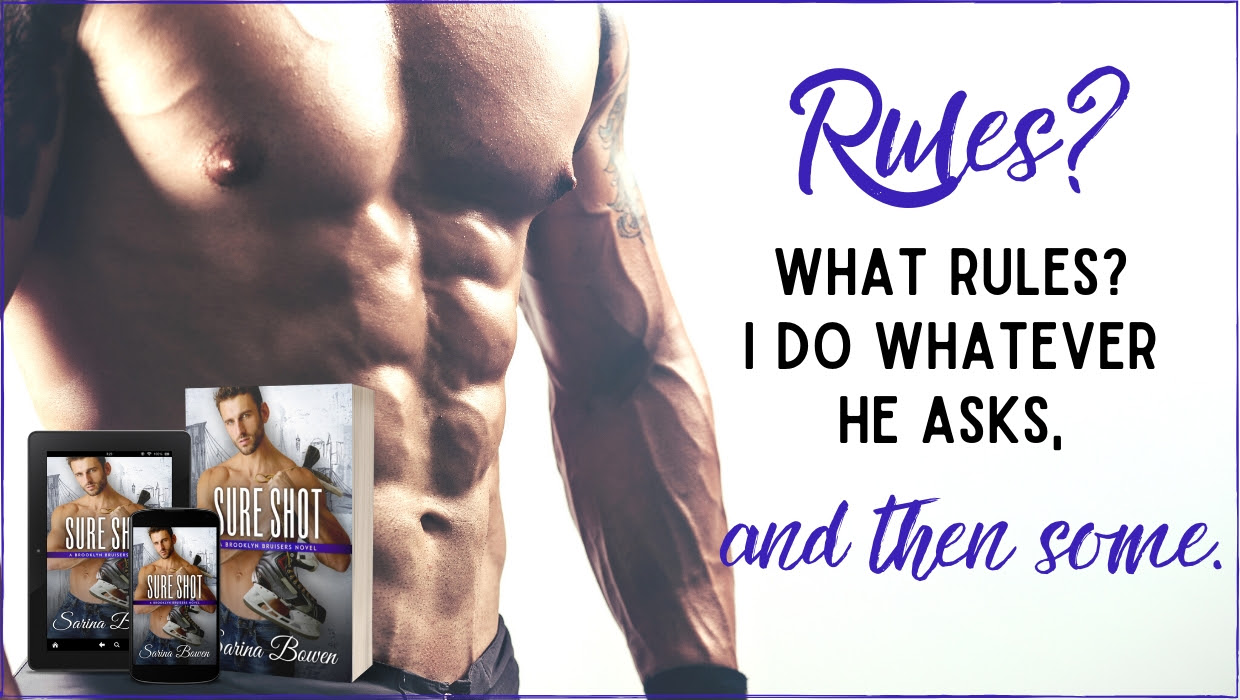 Read Today!
Amazon | Apple | Kobo | Nook | Google Play | Audio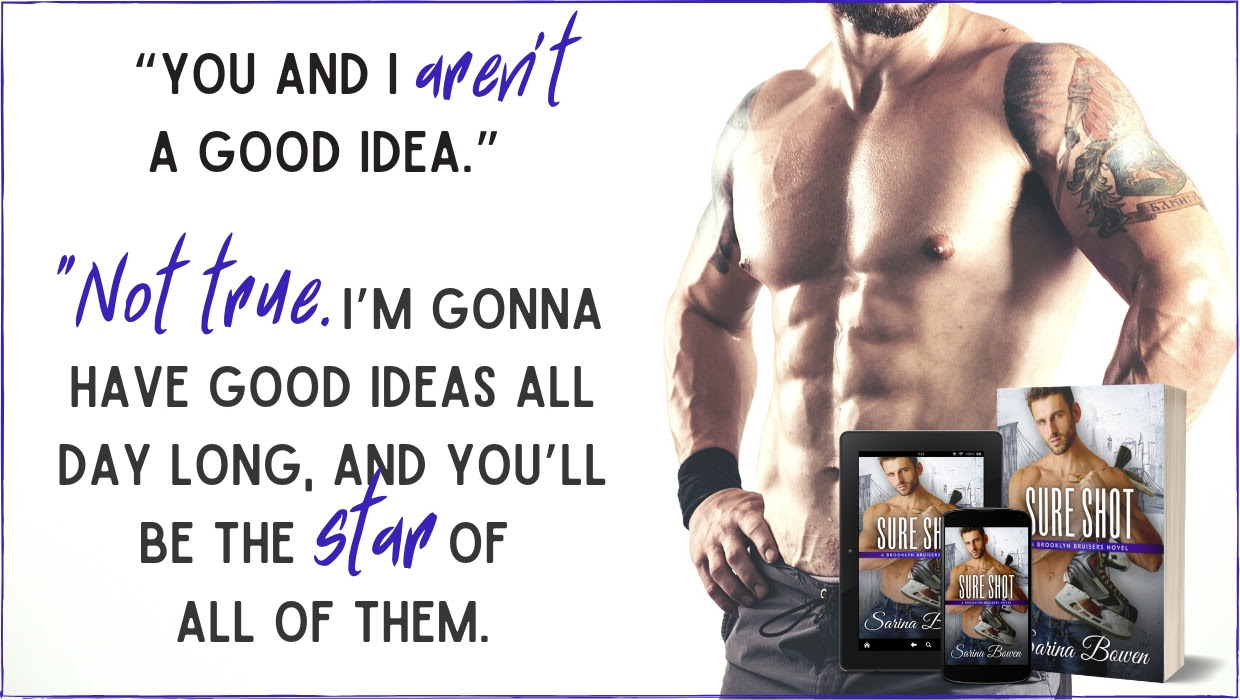 Review
NO SPOILERS!
Sarina Bowen did an amazing job with Sure Shot, and I absolutely loved Tank and Bess's sexy, funny, and swoon-worthy story!
   The storyline was excellent and very entertaining. I didn't really know what to expect for Sure Shot's plot, but it was even better than I anticipated. Sarina Bowen wove a fantastic and truly enjoyable love story for Tank and Bess, and I couldn't have loved it more. The ending was especially amazing and made me so incredibly happy.
   The characters were absolutely wonderful. Tank and Bess were phenomenal in every way, and I honestly adored them. They were completely lovable and relatable, and I just loved them so much. Tank and Bess were definitely perfect for each other, and it was a pleasure to experience their journey with them.
   Sure Shot was a sexy, entertaining, funny, swoon-worthy, and MUST READ standalone sports romance in the Brooklyn series, and I would highly recommend it! Tank and Bess's love story has been one of my favorite romances from Sarina Bowen so far, and I can't wait to devour whatever she releases next!
ARC received in exchange for an honest review.
5 STARS
About Sarina Bowen
Sarina Bowen is the award-winning author of more than thirty contemporary novels. She has hit the USA Today bestseller's list thirteen times and counting. Formerly a derivatives trader on Wall Street, Sarina holds a BA in economics from Yale University.
Sarina is a New Englander whose Vermont ancestors cut timber and farmed the north country since the 1760s. Sarina is grateful for the invention of indoor plumbing and Wi-Fi during the intervening 250 years. On a few wooded acres, she lives with her husband, two boys, and an ungodly amount of ski and hockey gear.
Sarina's books are published in a dozen languages on four continents.
Website | Facebook | Twitter | Instagram | Pinterest | Amazon | Goodreads