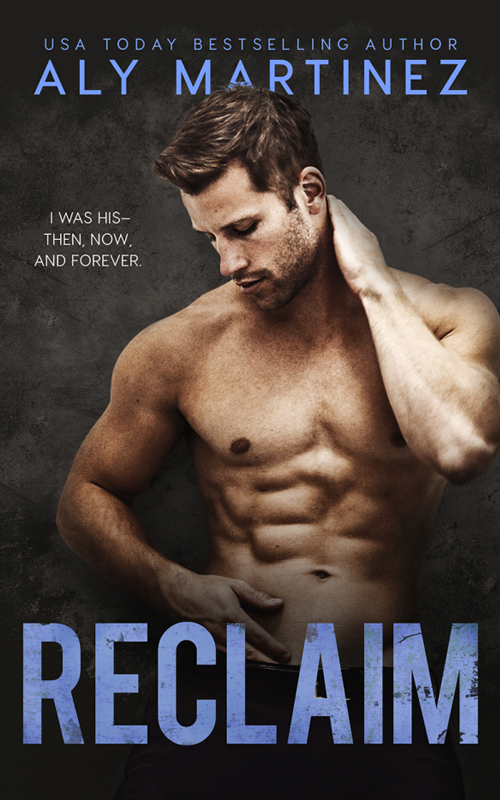 Choices. Everyone makes them. From mundane to unimaginable, one choice can change the trajectory of your entire life.
My mother's choice was to abandon us with our abusive father.
My brother's choice was to go to prison for killing the boy who assaulted his soulmate.
Camden Cole's choice was to fall in love with a shattered girl who had absolutely nothing to offer him but heartbreak.
It was one summer beneath the trees, but with Camden, I had a place where I belonged.
A friend who was always waiting for me.
A boy who I caught staring at me more often than not.
He was mine, but when the world closed in and secrets exploded all around us, it was my choice to let him go.
Choices. Everyone makes them.
But mine would ruin us all.
Reclaim is a standalone that can be read and enjoyed independently. However, it will contain spoilers for Release.
Download your copy today or read FREE in Kindle Unlimited!
Review
NO SPOILERS!
Reclaim was absolutely AMAZING, completely exceeded my expectations, and was so much more than I could have hoped for! By far one of my top favorite romances from Aly Martinez!
   The storyline was fantastic. Friends-to-lovers is one of my favorite tropes, and Reclaim fit the bill perfectly. Aly Martinez kept me on the edge of my seat from start to finish with all of the plot twists and turns, and I loved her prose. She has an incredible gift, and her love stories have always left me happy and satisfied. I was ecstatic with the conclusion and couldn't have been happier with the outcome for Camden and Nora.
   The characters were phenomenal. Camden and Nora completely blew me away, and I adored them with all my heart. They were absolutely fantastic in every way and I just loved them and their childhood friends-to-lovers story so much. I'll never forget it.
   Reclaim was an emotional, sexy, swoon-worthy, and suspenseful MUST READ standalone childhood friends-to-lovers romance that has by far been one of my top favorite novels from Aly Martinez! Camden and Nora's unforgettable and addicting story is NOT to be missed, and I can't wait to devour whatever this author releases next!
5 STARS
About Aly Martinez
Originally from Savannah, Georgia, USA Today bestselling author Aly Martinez now lives in South Carolina with her husband and four young children.
Never one to take herself too seriously, she enjoys cheap wine, mystery leggings, and olives. It should be known, however, that she hates pizza and ice cream, almost as much as writing her bio in the third person.
She passes what little free time she has reading anything and everything she can get her hands on, preferably with a super-sized tumbler of wine by her side.
Website | Newsletter | Facebook | Twitter