I know finding and signing a military vet to the agency is a long shot–but it'll be good press just letting him try out. That's what I tell my family, rather than admit I can't get the letter he wrote us five years ago out of my head.
But what I tell the bartender in his hometown is a lie. I know veterans protect each other. So I pretend to be a graduate student.
Sparks. Flame. Fire. I accidentally got in too deep.
I didn't expect to develop feelings for Gunner Camden.
And there's no way I can admit to my lies now, not without destroying what we share. So I'll keep faking it.
***
There are two versions of me: before, and after deployment.
Back then I was a screwup kid. I'd lie, cheat, and steal my way out of everything. My only love was baseball.
After I started fighting, I found out there had been another path for me. One that involved my dream. But by then I had seen too much.
The old me was dead, so I put my dreams to rest, too.
Then Chase Kinkade walks into my bar and reminds me that life is meant to live. No regrets.
Fresh. Happy. Hopeful. I can start to see a new dream, with her.
But sometimes things are too good to be true… and dishonesty is the one thing I can't forgive.
Read Today!
Amazon | Apple | B&N | Kobo | Google Play
Review
NO SPOILERS!
OH. MY. GOSH! Just when I thought K. Bromberg couldn't top Hard to Score, she went and wrote Hard to Lose and completely blew me away with Gunner and Chase's sexy, emotional, and swoon-worthy MUST READ story!
   Hard to Lose was absolutely phenomenal and truly outstanding in every way. The storyline, the characters, the writing style—everything was perfection from beginning to end and I couldn't have loved it more. The storyline and characters completely stole my heart, and I loved them more than I can put into words. The plot was unexpected but everything I could've hoped for and so much more. The ending was absolute perfection and made my heart so happy and full. It definitely put a huge smile on my face.
   Hard to Lose was romance PERFECTION and an absolute MUST READ, not only in the Play Hard series, but from K. Bromberg as well! Gunner and Chase were EVERYTHING, and you definitely don't want to miss out on their incredibly sexy, swoon-worthy, and emotional love story. I am super excited to see what K. Bromberg has in store for the next standalone, Hard to Love!
Proofread for author.
5 STARS
About 

K. Bromberg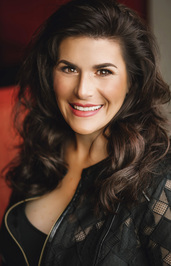 New York Times bestselling author K. Bromberg writes contemporary romance novels that contain a mixture of sweet, emotional, a whole lot of sexy, and a little bit of real. She likes to write strong heroines and damaged heroes who we love to hate but can't help to love.
A mom of three, she plots her novels in between school runs and soccer practices, more often than not with her laptop in tow and her mind scattered in too many different directions.
Since publishing her first book on a whim in 2013, Kristy has sold over one and a half million copies of her books across eighteen different countries and has landed on the New York Times, USA Today, and Wall Street Journal Bestsellers lists over thirty times. Her Driven trilogy (Driven, Fueled, and Crashed) is currently being adapted for film by the streaming platform, Passionflix, with the first movie (Driven) out now.
With her imagination always in overdrive, she is currently scheming, plotting, and swooning over her latest hero. You can find out more about him or chat with Kristy on any of her social media accounts.
Website | Facebook | Driven Group | Twitter | Instagram