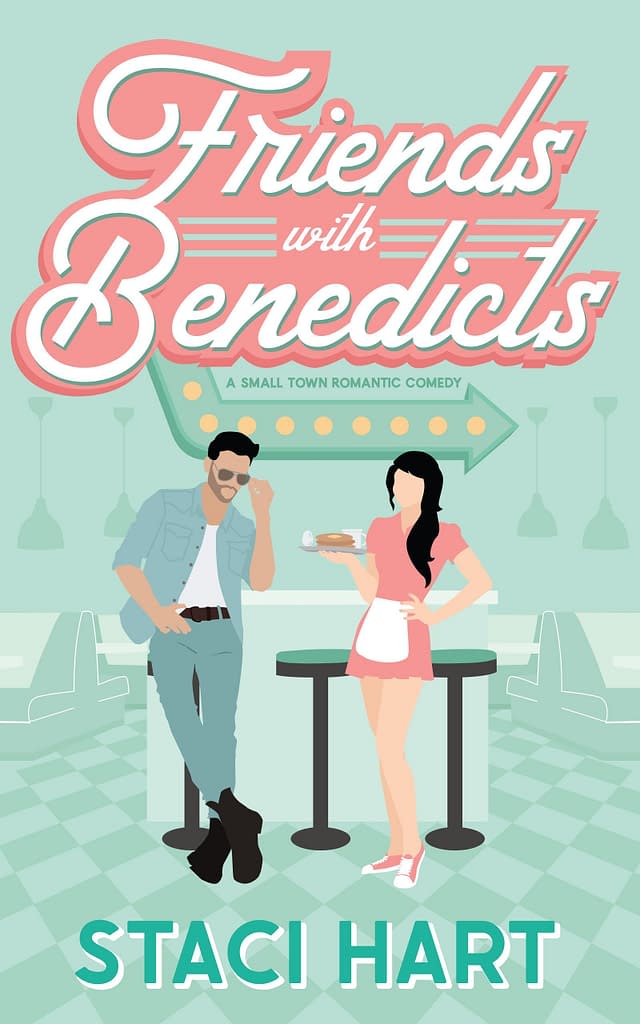 Timing is everything.
Presley Hale and Sebastian Vargas are no strangers to goodbye. Their high school summers were spent wrapped up in each other until she would inevitably go home to California. One season after college, Sebastian finally escaped the little Texas town to travel the world, and they said goodbye for what they thought might be the last time.
Sebastian went one way. Presley went the other.
For the first time in five years, they're both in town, but the timing is no better than ever. So the only thing to do is what they do best. Keep it casual.
Friends with benefits.
They've done it before—doing it again will be easy.
But their hearts don't get the memo.
When the lines of their arrangement blur, Presley and Sebastian are faced with decisions they've avoided for years. And that's not even their biggest problem.
A small town in danger of failing.
A secret that could tear them apart.
And two hearts that can't hide anymore.
They've shared so many summers, but none compare to what they'll face.
Timing is everything.
And their time is almost up.
Grab your copy today!
Amazon: amzn.to/2Zg6HD8
Apple: http://apple.co/3rW6ykx
B&N: http://bit.ly/2ZhPdGm
Kobo: http://bit.ly/2ZkYqhq
Review
NO SPOILERS!
Friends with Benedicts was sweet, funny, charming, and entertaining, and I thoroughly enjoyed this standalone small town romantic comedy from start to finish!
   The storyline and characters Staci Hart created were fantastic. The plot was fun and entertaining, and I was a big fan of the friends-to-lovers, second chance at first love aspects. It was interesting to see how Sebastian and Presley navigated their relationship after so much time had passed, and while it definitely wasn't easy, all of the hardships were worth it in the end. I fell in love with the town of Lindenbach, Texas, and most of its residents. I loved Sebastian, Presley, and little Priscilla, and of course all of their family and friends. They were a great cast of characters that were easy to love.
   Friends with Benedicts was a fun and entertaining romantic comedy filled with heart, humor, and a dash of heat. Staci Hart did a wonderful job with Sebastian and Presley's story, and I can't wait for this author's next romcom!
ARC received in exchange for an honest review.
4.5 STARS
About Staci Hart
Staci has been a lot of things up to this point in her life–a graphic designer, an entrepreneur, a seamstress, a clothing and handbag designer, a waitress. Can't forget that. She's also been a mom, with three little girls who are sure to grow up to break a number of hearts. She's been a wife, though she's certainly not the cleanest, or the best cook. She's also super, duper fun at a party, especially if she's been drinking whiskey. When she's not writing, she's reading, sleeping, gaming, or designing graphics.
Website | Newsletter | Facebook | Twitter | Instagram