A single dad, forced proximity, standalone romance from New York Times bestselling author K. Bromberg.

Crew Madden needs to find a place to recover.
For his twin girls.
For himself.
From the woman who left them without a backward glance.

Recovering from a traumatic event, a summer in the small town of Redemption Falls was the perfect solution for him. For his family. The only drawback? The rental cottage at the end of the drive.

But then he met its tenant.

The quiet, guarded, sexy-as-sin woman who took Crew's breath away.
—
Tennyson West moved to Redemption Falls to hide.
From her previous world of abundance.
From the woman she used to be.
For a chance to start over . . . and be free.

She's settled into her new life on the outskirts of a small town, content with her solitude. Her peaceful life.

And then she met her new landlord.

Crew Madden—and his sweet daughters—entered her life with a bang. She learned how to laugh again, to love again, something she never thought would be possible.

It was only meant to be a summer fling, but as demons from their past knocked on the door, their relationship was tested. Was their love strong enough to keep them together or would danger drive them apart for good?
Grab your copy now or read FREE in Kindle Unlimited!
Amazon/KU: https://geni.us/UntilU
Review
NO SPOILERS!
Until You was phenomenal, and I absolutely loved this standalone small town, friends-to-lovers romance! Crew and Tennyson's story was super sexy, swoony, funny, and entertaining, and the suspense element took me by surprise and kept me on my toes from start to finish. The ending was especially perfect and made me incredibly happy. Definitely one of the best and my favorite conclusions K. Bromberg has written to date. I can't wait to see what she has in store next!
Proofread for author.
5 STARS
About 

K. Bromberg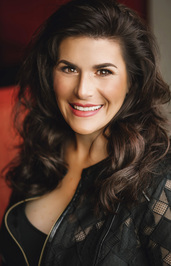 New York Times bestselling author K. Bromberg writes contemporary romance novels that contain a mixture of sweet, emotional, a whole lot of sexy, and a little bit of real. She likes to write strong heroines and damaged heroes who we love to hate but can't help to love.
A mom of three, she plots her novels in between school runs and soccer practices, more often than not with her laptop in tow and her mind scattered in too many different directions.
Since publishing her first book on a whim in 2013, Kristy has sold over one and a half million copies of her books across eighteen different countries and has landed on the New York Times, USA Today, and Wall Street Journal Bestsellers lists over thirty times. Her Driven trilogy (Driven, Fueled, and Crashed) is currently being adapted for film by the streaming platform, Passionflix, with the first movie (Driven) out now.
With her imagination always in overdrive, she is currently scheming, plotting, and swooning over her latest hero. You can find out more about him or chat with Kristy on any of her social media accounts.
Website | Facebook | Driven Group | Twitter | Instagram