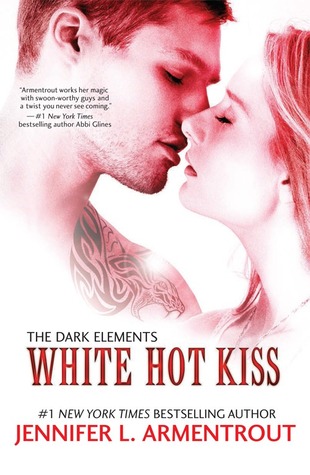 Genre: Young Adult Paranormal Romance, Young Adult Romance, Paranormal Romance
Publisher: Harlequin Teen
Available Formats: eBook, Paperback, Audible
Available At: Amazon, Barnes & Noble, iBooks, Kobo, etc.
Release Date: February 25, 2014
~Synopsis~
One kiss could be the last
Seventeen-year-old Layla just wants to be normal. But with a kiss that kills anything with a soul, she's anything but normal. Half demon, half gargoyle, Layla has abilities no one else possesses.
Raised among the Wardens—a race of gargoyles tasked with hunting demons and keeping humanity safe—Layla tries to fit in, but that means hiding her own dark side from those she loves the most. Especially Zayne, the swoon-worthy, incredibly gorgeous and completely off-limits Warden she's crushed on since forever.
Then she meets Roth—a tattooed, sinfully hot demon who claims to know all her secrets. Layla knows she should stay away, but she's not sure she wants to—especially when that whole no-kissing thing isn't an issue, considering Roth has no soul.
But when Layla discovers she's the reason for the violent demon uprising, trusting Roth could not only ruin her chances with Zayne…it could brand her a traitor to her family. Worse yet, it could become a one-way ticket to the end of the world.
~Review~
Holy crap on a cracker, "White Hot Kiss" was extraordinarily awesome and totally rocked my world! It was the awesome sauce with extra sauce, as Stacey (one of Layla's friends) would say. The storyline was unique and absolutely to die for. The characters? Oh my, they were amazing. I especially loved Layla, Roth, and Zayne. Roth, however, was my absolute favorite and completely stole my heart. He was yummy, totally irresistible, and absolutely swoon-worthy. And even though he was a demon and a little bit wicked (in a good way) he was actually a very nice demon and I couldn't help but fall in love with him. I also loved the scene in the back from his POV. Smiles all around. ;) I loved Layla and Roth's chemistry and relationship together, and I am definitely rooting for them as a couple. The secondary characters were wonderful as well, and I can't wait to see what transpires next with everyone. I am completely in love with The Dark Elements series, and I cannot wait to start the next book, "Stone Cold Touch!"
Rating:
FIVE "Irresistible" Stars!
~About the Author~
Jennifer L. Armentrout
# 1 NEW YORK TIMES and USA TODAY Bestselling author Jennifer L. Armentrout lives in West Virginia.
When she's not hard at work writing, she spends her time reading, working out, watching zombie movies, and pretending to write. She shares her home with her husband, his K-9 partner named Diesel, and her hyper Jack Russell Loki. Her dreams of becoming an author started in algebra class, where she spent her time writing short stories. Therefore explains her dismal grades in math. Jennifer writes Young Adult Contemporary, Urban Fantasy/Paranormal, and Romance. She writes New Adult and Adult romance under the pen name J. Lynn.