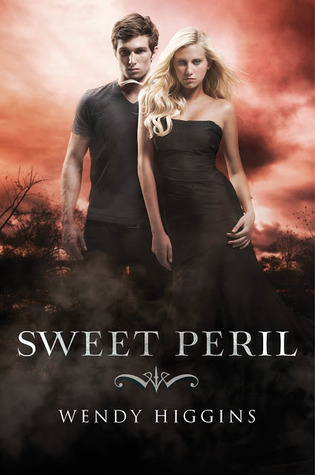 Genre: Young Adult Paranormal Romance, Young Adult Romance, Paranormal Romance
Publisher: Harper Teen
Available Formats: eBook, Paperback, Audible
Available At: Amazon, Barnes & Noble, iBooks, Kobo, etc.
Release Date: April 30, 2013
~Synopsis~
Anna Whitt, the daughter of a guardian angel and a demon, promised herself she'd never do the work of her father—polluting souls. She'd been naive to make such a vow. She'd been naive about a lot of things.
Haunted by demon whisperers, Anna does whatever she can to survive, even if it means embracing her dark side and earning an unwanted reputation as her school's party girl. Her life has never looked more bleak. And all the while there's Kaidan Rowe, son of the Duke of Lust, plaguing her heart and mind.
When an unexpected lost message from the angels surfaces, Anna finds herself traveling the globe with Kopano, son of Wrath, in an attempt to gain support of fellow Nephilim and give them hope for the first time. It soon becomes clear that whatever freedoms Anna and the rest of the Neph are hoping to win will not be gained without a fight. Until then, Anna and Kaidan must put aside the issues between them, overcome the steamiest of temptations yet, and face the ultimate question: is loving someone worth risking their life?  
~Review~
"Sweet Peril" was an amazing sequel and even better than the first installment! The storyline and characters never once ceased to entertain me, and I was completely addicted from beginning to end. And of course it left me craving for more, which was a very good thing. I fell even more in love with Kaidan and Anna, and all of their friends. I loved getting to see more interactions between all of them, especially Kaidan and Anna. And even though there weren't nearly enough scenes with those two, the last quarter of the book was phenomenal and I couldn't have asked for anything better. I loved almost everything about this book, and I honestly can't sing enough praises for Wendy Higgins and her beyond brilliant Sweet Evil trilogy. If you haven't already checked it out, please do so. You'll be blown away, that I can assure you!
Rating:
FIVE "Exceptionally Addicting" Stars!
~About the Author~
Wendy Higgins
USA Today and NY Times Bestselling author, Wendy Higgins, is a former High School  English teacher living in Virginia with her husband, two children, and doggie Rue.
 After earning a Creative Writing degree from George Mason University and a Masters in Curriculum and Instruction from Radford, I taught high school English until becoming a mommy. I've always had a heart for teens, and writing YA stories gives me the opportunity to delve into the ambiguities of those pivotal years before adulthood.