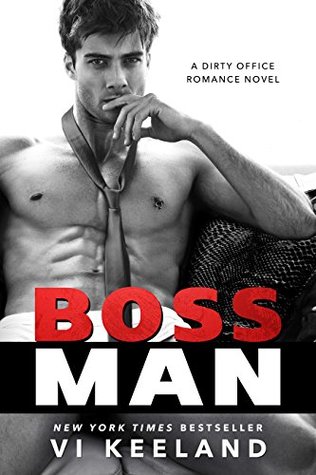 Genre: Adult Romance
Author: Vi Keeland
Available Formats: eBook, Paperback, Audiobook
Available At: Amazon, Barnes & Noble, iBooks, Kobo, etc.
Release Date: July 18, 2016
~Synopsis~
From New York Times Bestseller, Vi Keeland, comes a sexy new standalone novel.
The first time I met Chase Parker, I didn't exactly make a good impression.
I was hiding in the bathroom hallway of a restaurant, leaving a message for my best friend to save me from my awful date.
He overheard and told me I was a bitch, then proceeded to offer me some dating advice.
So I told him to mind his own damn business―his own tall, gorgeous, full-of-himself damn business―and went back to my miserable date.
When he walked by my table, he smirked, and I watched his arrogant, sexy ass walk back to his date.
I couldn't help but sneak hidden glances at the condescending jerk on the other side of the room. Of course, he caught me on more than one occasion, and winked.
When the gorgeous stranger and his equally hot date suddenly appeared at our table, I thought he was going to rat me out.
But instead, he pretended we knew each other and joined us―telling elaborate, embarrassing stories about our fake childhood.
My date suddenly went from boring to bizarrely exciting.
When it was over and we parted ways, I thought about him more than I would ever admit, even though I knew I'd never see him again.
I mean, what were the chances I'd run into him again in a city with eight million people?Then again…
What were the chances a month later he'd wind up being my new sexy boss?
~Review~
Bossman was absolutely amazing and definitely one of my favorite new books I've read so far this year! I immediately fell in love with Chase and Reese and their story, and couldn't have asked for better main characters. They were truly awesome, especially together, and I loved their personalities and chemistry with one another. I also loved how their relationship progressed in this book, and their banter and conversations with each other were always interesting and entertaining. I truly loved reading every single page of Bossman, and I especially loved that Chase and Reese's story was told from both of their POV. Most of it was from Reese's, but I also loved getting to read several chapters from Chase's as well. He was a piece of work at times, but also had a sweet, thoughtful, and yes, dirty side to him. ;) Chase Parker has definitely been my favorite book boyfriend of the year so far, and I'm not sure any other's will be able to top him. He was just about perfect, and so was Reese.
   Most of the secondary characters were wonderful as well, and they definitely made the book extra interesting and entertaining to read. I really loved and enjoyed Vi Keeland's writing style, and thought she did an excellent job with Chase and Reese's story. She had a perfect balance of humor, romance,  drama, and everything in between, and I couldn't have asked for a better or more perfect contemporary romance novel.
   The epilogue was absolutely perfect, especially for Chase and Reese, and had me smiling from ear to ear. I was deliriously happy with the conclusion, but I was actually really disappointed when I finished Bossman because I wanted to continue reading even more about Chase and Reese. Their story was definitely memorable and one of my top favorites I've ever read. I would highly recommend Bossman to everyone and anyone who enjoys a fantastic and excellently written contemporary romance. I am honestly in love with Vi Keeland's novels, and I will certainly be reading more from her in the future!
Rating:
FIVE "Bossman" Stars!
~About the Author~
Vi Keeland
Vi Keeland is a native New Yorker with three children that occupy most of her free time, which she complains about often, but wouldn't change for the world. She is a bookworm and has been known to read her kindle at stop lights, while styling her hair, cleaning, walking, during sporting events, and frequently while pretending to work. She is a boring attorney by day, and an exciting New York Times & USA Today Best Selling smut author by night!