April 2017 Wrap-Up
I read and reviewed a total of nine books in April, four of them were ARCs, and it has been the best month of reading for me so far. Nine books may not seem like a lot to some of you, but I couldn't have been happier to have read that many. I enjoyed each and every one that I read and I can't wait to see what books May brings!
Synopsis
Here's what you need to know about me — I'm well-off, well-hung and quick with a joke. Women like a guy who makes them laugh—and I don't mean at the size of his d*ck. No, they want their funny with a side of huge… not to mention loyal. I've got all that plus a big bank account, thanks to my booming construction business. Yup. I know how to use all my tools.
Enter Natalie. Hot, sexy, smart, and my new assistant. Which makes her totally off limits… 

Hey, I'm a good guy. Really. I do my best to stay far away from the kind of temptation she brings to work.
Until one night in Vegas… 

Yeah, you've heard this one before. Bad news on the business front, drowning our sorrows in a few too many Harvey Wallbangers, and then I'm banging her. In my hotel room. In her hotel room. Behind the Titanic slot machine at the Flamingo (don't ask). And before I can make her say "Oh God right there YES!" one more time, we're both saying yes—the big yes—at a roadside chapel in front of a guy in press-on sideburns and a shiny gold leisure suit.
But it turns out what happened in Vegas didn't stay in Vegas. And now, my dick doesn't stay in my pants when she's around. I try to resist. Honest. But the more we try to keep our hands to ourselves, the more we end up naked again, and the more time I want to spend with her fully clothed, too.
The question now is…do I take this woman to be my ex-wife?
*WELL HUNG is the next sexy, funny standalone romantic comedy to feature characters first seen in BIG ROCK and MISTER O. *
FOUR STARS!
Synopsis
The #1 New York Times Bestseller!
I've been told I have quite a gift.
Hey, I don't just mean in my pants. I've got a big brain too, and a huge heart of gold. And I like to use all my gifts to the fullest, the package included. Life is smooth sailing….
Until I find myself stuck between a rock and a sexy roommate, which makes for one very hard…place.
Because scoring an apartment in this city is harder than finding true love. So even if I have to shack up with my buddy's smoking hot and incredibly amazing little sister, a man's got to do what a man's got to do.
I can resist Josie. I'm disciplined, I'm focused, and I keep my hands to myself, even in the mere five-hundred square feet we share. Until the one night she insists on sliding under the covers with me. It'll help her sleep after what happened that day, she says.
Spoiler—neither one of us sleeps.
Did I mention she's also one of my best friends? That she's brilliant, beautiful and a total firecracker? Guess that makes her the full package too.
What's a man stuck in a hard place to do?
FIVE STARS!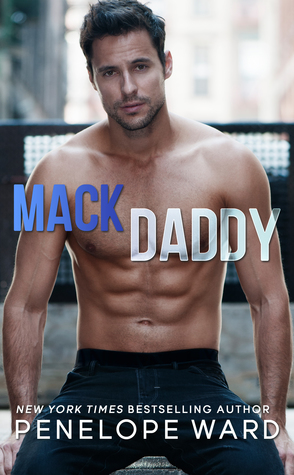 Synopsis
Single Dad. Second Chances. Meet Mack in the newest STANDALONE novel from New York Times bestselling author, Penelope Ward.
They called him Mack Daddy. No, seriously, his name was Mack. Short for Mackenzie. Thus, the nickname. Perfect, right?
So was he: perfect. The perfect physical male specimen.
At the private school where I taught, Mack Morrison was the only man around in a sea of women.
Everyone wanted a piece of the hot, single father of the sweet little boy.
I became a woman I didn't recognize, someone riddled with jealousy, because they didn't know that—to me—he was much more.
They didn't know about our past.
He'd chosen my school for his son on purpose, because Mack and I, we had unfinished business.
As my friend, Lorelai, so eloquently put it: "Unfinished business between two people who are clearly attracted to each other is like an eternal case of blue balls." And I was suffering in pain from my case.
I was still intensely attracted to Mack. I tried to resist him, immersing myself further into a relationship with someone else just to protect my heart.
Not to mention, getting involved with a parent was strictly against school rules. But seeing Mack day in and day out was breaking me down.
And soon I might be breaking all the rules.
Author's note – Told in alternating points of view, Mack Daddy is a full-length standalone novel.
FIVE STARS
Synopsis
I'd dated his brother.
He didn't remember and I wish I could forget.
I may have sworn off the Wright family a long time ago. But when I returned home, Jensen Wright crashed into my life with the confidence of a billionaire CEO and the sex appeal of a god. Even I couldn't resist our charged chemistry, or the way he fit into my life like a missing puzzle piece.
Too bad he'd forgotten the one thing that could destroy us.
Because Jensen Wright doesn't share. Not with anyone. And if his brother finds out, this could all go down in flames.
When it all was said and done, was he the Wright brother?
FOUR STARS!
Synopsis
One memory.
One special summer.
The one thing Bliss had lost herself in when the fear and sickness were too much, moments never to be damaged by the harsh reality that followed… until now.
Bliss York didn't live a normal teenage life. She didn't go to Friday night football games, walk the halls with her friends every day, go to her prom or even walk to receive her diploma. It had all been taken from her the fall that she was fifteen years old and she was given the diagnosis no one ever wants to hear.
She had leukemia.
Seven years after spending a summer with a girl who he knew would always be his first love and the one who got away, Nate Finlay returns to Sea Breeze to help his fiancé open her new boutique clothing store. When the new employee walks in Nate is taken back seven years to the girl he thought he'd love forever. The one who never answered his calls or returned his text. The one who shut him out completely with not even a goodbye and broke his heart.
They've each become someone different. No longer the young teens with stars in their eyes. But does that matter when your heart still says that's the one?
FOUR STARS!
Synopsis
A USA TODAY Bestseller!
Introducing book 1 in the new Checkmate Duet Series from a secret duo of bestselling authors! This friends to lovers romance will have you swooning and laughing from the first to the last page! Are you ready to play the game?
Drew Fisher is the type of guy every girl wants.
Noble police officer by day, charming prince by night.
He has no idea the effect he has on women, especially me–his little sister's best friend.
I'm the blonde Southern belle who lives up to the cliché, except I have my own quirks. I'm smart as a whip, can change my own oil, and recite The Pledge of Allegiance backward, but he doesn't see that girl.
It'd be easier to forget him if he wasn't my roommate and if the first thing I saw in the morning wasn't his shirtless body covered in tattoos. I've crushed on him since the day we met, but he's made it perfectly clear where we stand. Just friends.
I know I need to move on and accept that his feelings will never be mutual, but every day he smiles at me, I'm left dreaming of what if.
He has girl issues, and I've got a crush I can't deny.
We're friends, but I want more.
One drunken hookup leaves us with much more than a platonic friendship. Pretending it never happened proves to be more difficult than anticipated.
A crazy ex-girlfriend, a dangerous war of stolen glances, and passionate kisses leads to the most reckless battle yet. I won't be a pawn in his game, but I'll play by his rules if it will show him I'm the one worth breaking them for.
Checkmate, Prince Charming. 
*Recommend for ages 18+ due to sexual content and adult language.*

**This is book 1 of 2 in the Checkmate Duet Series – a friends to lovers romance. Highly recommended to read the Checkmate Duet, This is War and This is Love first, but not necessary. This can be read as a standalone duet.**
FIVE STARS!
Synopsis
Introducing book 2 in the new Checkmate Duet Series from a secret duo of romance authors who teamed up under the USA Today Bestselling pseudonym, Kennedy Fox! This friends to lovers romance will have you swooning and laughing from the first to the last page! Are you ready to play the game?
Courtney Bishop is as sugary sweet as her famous blueberry muffins.
Southern belle at heart, Cali girl by choice.
She barged into my life and easily became my best friend.
All was great as roommates and just friends, but then I fell for the girl who could chop firewood, deliver baby calves, and bail hay without breaking a sweat.
She's the perfect mixture of sugar and spice, and I love her.
Being more than friends and trying to build our future isn't as easy as it sounds.
Moving forward and creating memories is all I want for us, but when the past continues to come back and haunt me, I'm not so sure she'll stay for the ride.
Loving her is easy, but losing her will break me. Burning passion combined with an undeniable chemistry constantly pushes and pulls us together. In the end, I'll prove we're worth the fight, even when the game is far from over.
Checkmate, sweetheart.
*Recommend for ages 18+ due to sexual content and adult language.*
**This is book 2 in the Checkmate Duet Series–a friends to lovers romance. You must read book 1, Checkmate: This is Reckless first. Highly recommended to read the Checkmate Duet, This is War and This is Love first, but not necessary. This can read as a standalone duet.**
FOUR STARS!
Synopsis
***A standalone contemporary office romance***
I first met William McAlister when I was just a teenager.
He was handsome, had a beautiful wife and was on the verge of success, having just joined my father as his business partner. Mr. McAlister was full of smooth charm, but back then he was barely a blip on my radar. Just a family friend.
Fast forward ten years: I'm 25 years old and a single mom trying to make things right for her seven-year old son. I've made some mistakes, grappled with my demons and now I'm back in the city of Vancouver, getting a second chance at a better life.
I've started by working for my father's production company as an executive assistant. My first day on the job and I already know I could have a promising career there.
That is until I see Will McAlister for the first time in a decade.
Now recently divorced and as sophisticated as always, Will has gone from being my father's friend and business partner to something so much more.
We're both older, for one thing, and he just oozes this worldly confidence and stark sexuality. Combined with his tall, muscular build and sharp suits, strong jaw and bedroom eyes, Will has turned into one hell of a distraction.
A distraction I'm having a hard time staying away from, considering his office is right across from my desk and I work with him in such close proximity.
But it's just a harmless crush, right?
It's just an innocent fantasy of screwing him on his desk, right?
It can't ever be more because he's my father's best friend, business partner, and my boss.
Right?
Wrong.
FIVE STARS!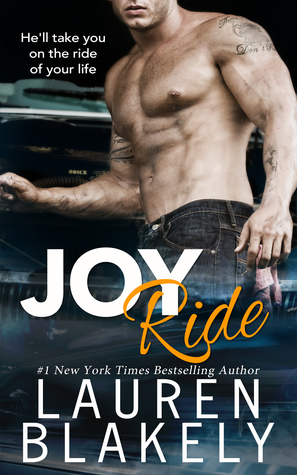 Synopsis
From the #1 New York Times Bestselling author of FULL PACKAGE and BIG ROCK, comes a hot& hilarious new standalone romantic comedy…
Let's be honest, ladies. A good man is a lot like the perfect car. You want a hot body, an engine that purrs, and superior performance under the hood…for the best joy ride of your life. I'm at your service. Ready to go all night long.
But then a wildly sexy brunette appears in my life and throws a wrench in all my plans. She's fiery, she's talented, she's gorgeous, and I'd really like to know what makes her engine hum.
Henley also happens to be my biggest rival, and now we're forced to work together every day on the most important custom car build of my career. The trouble is I can't quite figure out if she wants to kick me in the lug nuts or beg me to give her a good, hard fuel injection. Until one night that question is answered on the hood of a sports car when she calls out my name three times. And we can't seem to put on the brakes. If sleeping with the enemy is a bad idea, how much more dangerous would it be to fall in love with her?
FIVE STARS!
How many books did you read in April? Did you read any of the ones listed above? I would love to hear from you guys, so feel free to comment below! :D