Synopsis
HE'S A HOLLYWOOD SUPERSTAR. SHE'S LITERALLY THE GIRL NEXT DOOR.
One of Hollywood's A-listers, I have the movie industry in the palm of my hand. But if I'm going to stay at the top, my playboy image needs an overhaul. No more tabloid headlines. No more parties. And absolutely no more one night stands.
Filming for my latest blockbuster takes place on the coast of Maine and I'm determined to stay out of trouble. But trouble finds me when I run into Lana Kelly.
She doesn't recognize me, she's never heard of Matt Easton and my million dollar smile doesn't work on her.
Ego shredded, I know I should keep my distance, but when I realize she's my neighbor I know I'm toast. There's no way I can resist temptation when it's ten yards away.
She has a mouth designed for pleasure and legs that will wrap perfectly around my waist.
She's movie star beautiful and her body is made to be mine.
Getting Lana Kelly into my bed is harder than I'm used to. She's not interested in the glitz and glamour of Hollywood, but I'm determined to convince her the best place in the world is on the red carpet, holding my hand.
I could have any woman in the world, but all I want is the girl next door.
Purchase Today!
Amazon US: http://amzn.to/2g0dHAN
Amazon UK: http://amzn.to/2v0oBgx
Amazon CA: http://amzn.to/2ws7YL8
Paperback: http://amzn.to/2wQ37A2
iBooks: https://goo.gl/JMGpaG
Kobo: http://bit.ly/2xkaYpd
Review
Hollywood Scandal was the second novel from Louise Bay, and the first Hollywood-inspired romance that I've read. I really liked the storyline and characters, and I once again enjoyed Louise Bay's writing style.
   I liked Matt and Lana's personalities and chemistry together, and I enjoyed how their relationship progressed throughout. I liked reading the book from both of their POV, and I enjoyed most of their banter and interactions with each other. There were a few annoying parts that I didn't care for all that much, but otherwise I enjoyed it. While I really liked Hollywood Scandal, something was missing for me, that special spark if you will, that prevented me from giving it five stars. With that being said, I liked how Matt and Lana's story ended and I was pleased with the outcome.
   Even though Hollywood Scandal wasn't my favorite novel from Louise Bay (I loved Duke of Manhattan a lot more), I am still looking forward to reading more stories from this author, and I'm excited to see what she releases next!
FOUR "Matt & Lana" STARS
About the Author
Louise Bay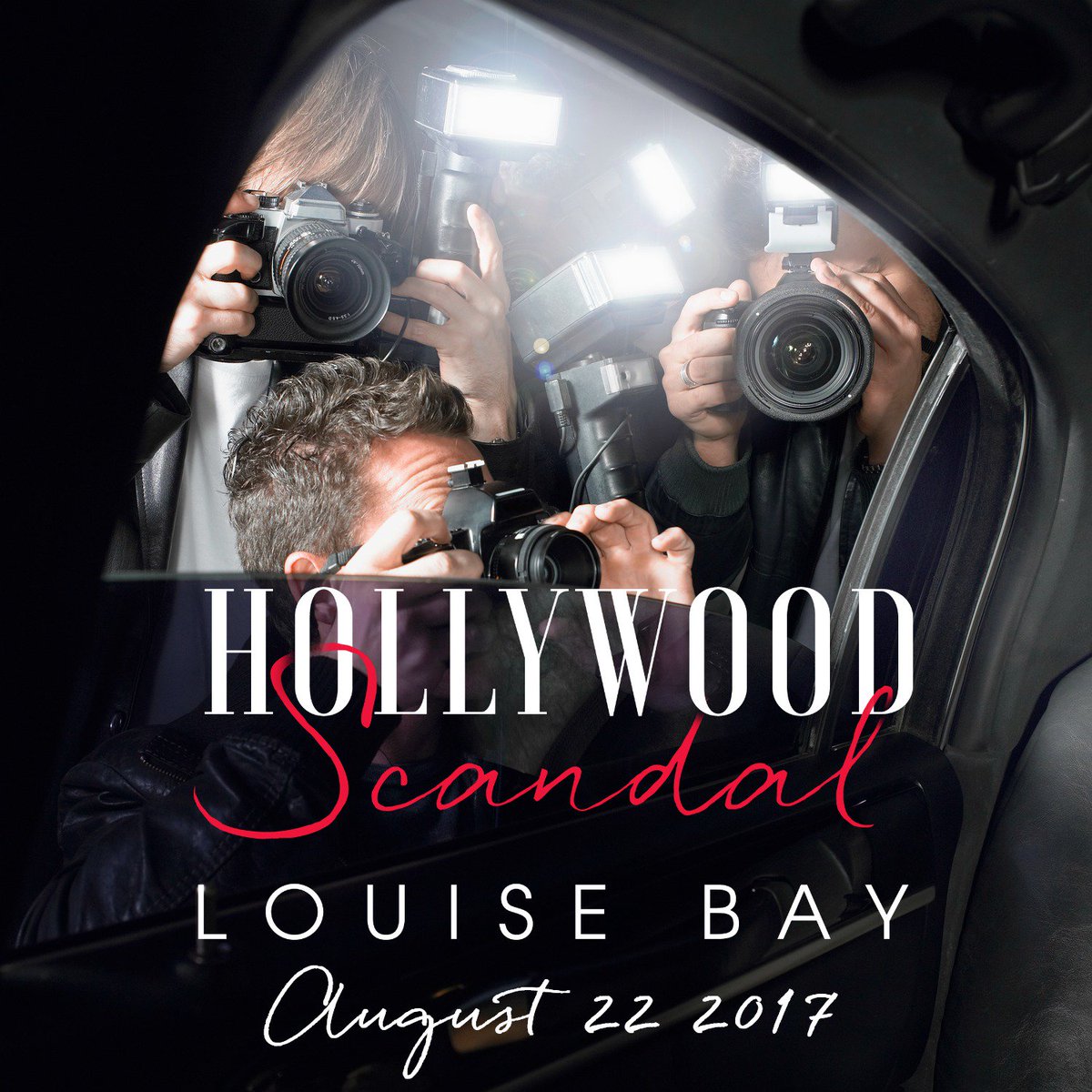 USA Today bestselling author, Louise Bay writes sexy, contemporary romance novels – the kind she likes to read. Her books include the novels Faithful and Hopeful and the novella series' The Empire State Series, What the Lightning Sees and Calling Me. The novels and together the series are stand-alone although there are some overlapping characters.
Ruined by romantic mini-series of the eighties, Louise loves all things romantic. There's not enough of it in real life so she disappears into the fictional worlds in books and films.
Louise loves the rain, the West Wing, London, days when she doesn't have to wear make-up, being on her own, being with friends, elephants and champagne.
She loves to hear from readers so get in touch!
Website | Newsletter | Facebook | Twitter | Instagram