☑️Sports Romance.
☑️Second Chance.
☑️Enemies to Lovers.
☑️All the Feels & All the HEAT!
This scorching new release checks off all of the boxes! Hard to Handle, book one in the Play Hard series by New York Times bestselling author K. Bromberg, is LIVE!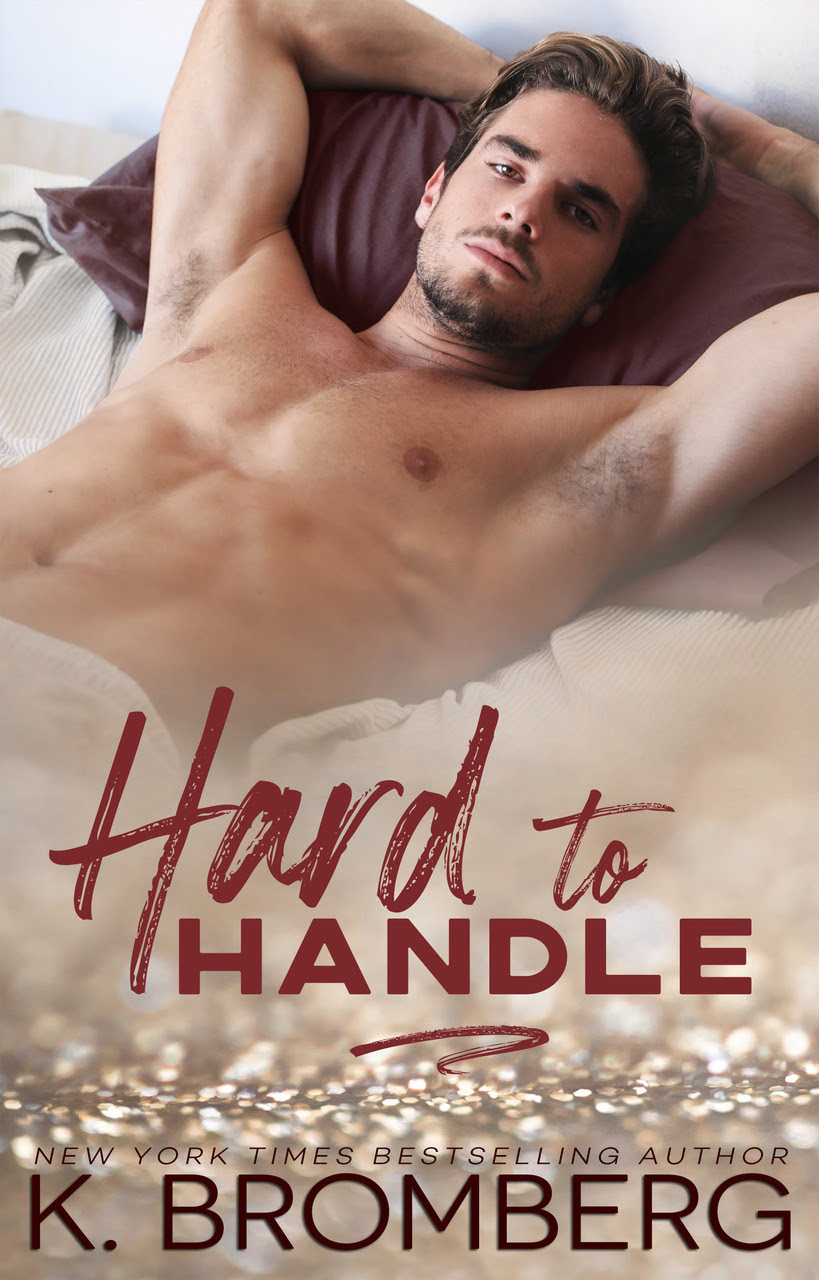 At first, the request seemed simple—sign a new athlete to the agency. Then I found out the new athlete was none other than the most wanted man in hockey today: Hunter Maddox.
Gifted. Sexy. At the top of his game. And the only man who has ever broken my heart. If signing him will help save our family business, I'll swallow my pride and do what's asked.
But when it becomes clear his uncharacteristic antics off the ice are a hint of something deeper, keeping things strictly professional between us becomes more than complicated.
But I know better than to cross that line.
I'll never date a client. Not even for him.
*** Win the Stanley Cup and do it before time runs out.
Not a small feat, but it's what's motivated me since the start of my career.
And time is running out.
Enter Dekker Kincade.
Feisty. Dogged. Damn gorgeous. The one I let get away.
I have no idea why she's traveling with the team, but hell if resisting her is going to be easy.
But I have a job to do, and I refuse to lose sight of that end game. Even if she confuses me. Even if she sees parts of me I've hidden from the world.
I can't lose focus. Not even for her.
Read today!
Amazon: https://amzn.to/3glG6vM
Amazon Worldwide: http://mybook.to/HardtoHandleKB
Apple Books: https://apple.co/3d3h9TK
Nook: https://bit.ly/2M0Vqjr
Kobo: https://bit.ly/3bZhDZO
Google Play: https://bit.ly/36uLzf8
Goodreads: https://bit.ly/2LWC3YW
Review
NO SPOILERS!
Hard to Handle was a sweet, sexy, swoon-worthy, emotional, and entertaining standalone enemies-to-lovers, second chance sports romance, as well as a fantastic start to the Play Hard series!
   I really enjoyed the storyline, and I loved K. Bromberg's prose. She took me on a romantic yet tragic journey in Hard to Handle, and it was very unexpected in a lot of ways. Hunter and Dekker, mainly Hunter, had a lot to deal with and work through, and it was pretty difficult and frustrating at times. I'll admit, there were some aspects that I didn't care for, but others made up for them in a big way, especially the last several chapters. Hunter and Dekker's story was heartbreaking and emotional, but incredibly beautiful and heartwarming at the same time. It was a must read romance from K. Bromberg, and I'm definitely looking forward to reading more about Dekker's sisters in the books to come.
   The characters were wonderful. I truly loved Hunter and Dekker. They were far from perfect and had their flaws (as we all do), but I loved their personalities, even though they were sometimes extremely stubborn and argumentative. Hunter and Dekker had fiery chemistry together, and I enjoyed most of their banter and interactions with each other. Sometimes Hunter and Dekker's conversations/arguments were repetitive, which got a little annoying after a while, but luckily I enjoyed how their relationship progressed throughout, and I was especially elated with the conclusion.
   Hard to Handle was a must read standalone enemies-to-lovers, second chance sports romance, and a fabulous way to kick off the Play Hard series of interconnected standalones. I loved Hunter and Dekker's sweet, sexy, emotional, swoon-worthy, and entertaining second chance love story, and I can't wait to see what K. Bromberg has in store for the rest of the Play Hard series!
ARC received in exchange for an honest review.
4.5 STARS
About K. Bromberg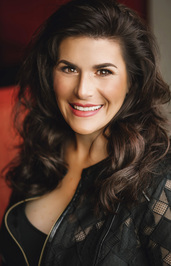 New York Times bestselling author K. Bromberg writes contemporary romance novels that contain a mixture of sweet, emotional, a whole lot of sexy, and a little bit of real. She likes to write strong heroines and damaged heroes who we love to hate but can't help to love.
A mom of three, she plots her novels in between school runs and soccer practices, more often than not with her laptop in tow and her mind scattered in too many different directions.
Since publishing her first book on a whim in 2013, Kristy has sold over one and a half million copies of her books across eighteen different countries and has landed on the New York Times, USA Today, and Wall Street Journal Bestsellers lists over thirty times. Her Driven trilogy (Driven, Fueled, and Crashed) is currently being adapted for film by the streaming platform, Passionflix, with the first movie (Driven) out now.
With her imagination always in overdrive, she is currently scheming, plotting, and swooning over her latest hero. You can find out more about him or chat with Kristy on any of her social media accounts.
Website | Facebook | Driven Group | Twitter | Instagram