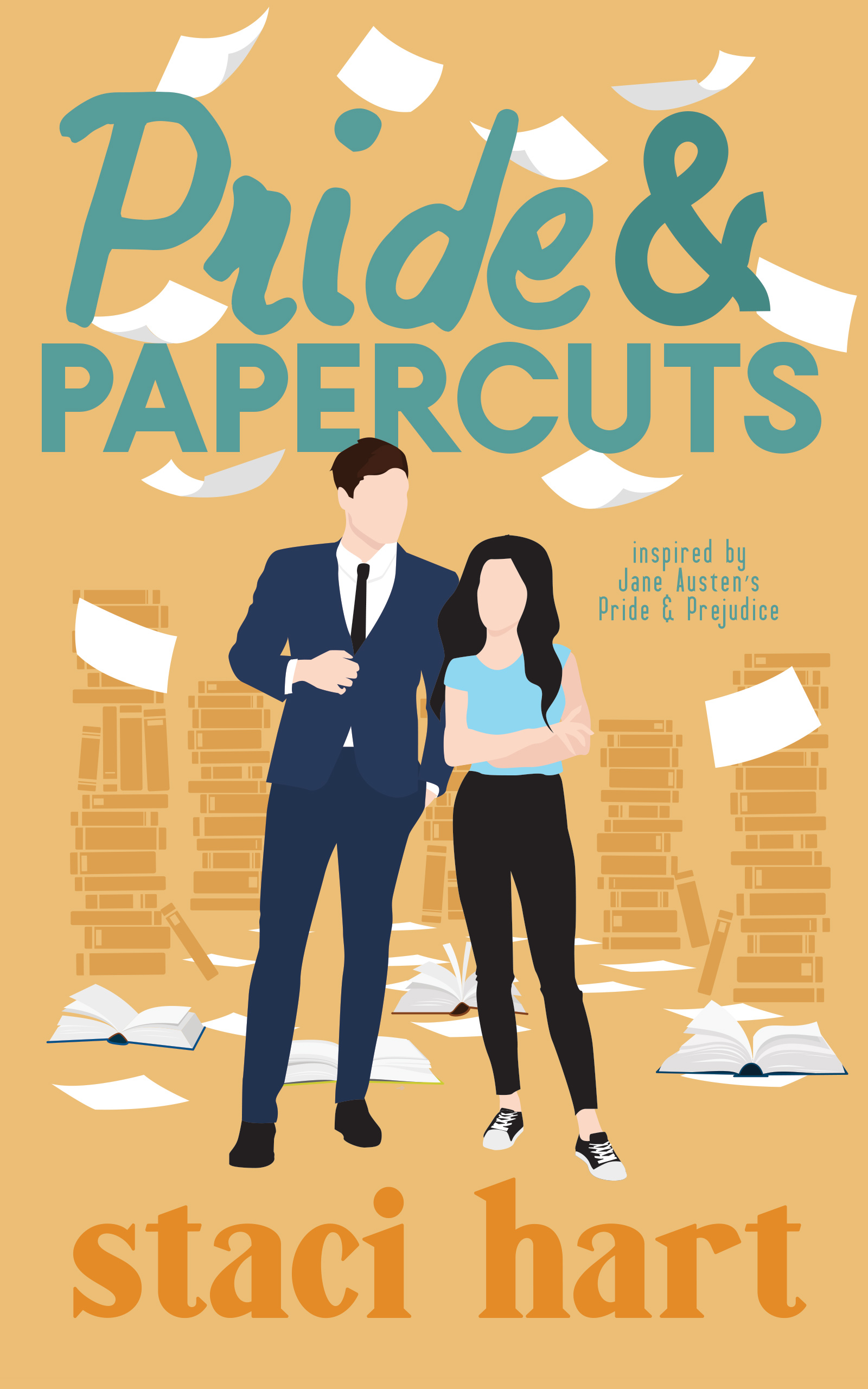 Hate is a strong word.
Depending on the company, loathe is a good substitute. Abhor might be a little fancy, but it gets the job done. But the word that really sums up how I feel about Liam Darcy is, without question, hate.
He doesn't seem to think much of me either. The second he lays his fault-seeking eyes on me, he sets out to oppose me. Everything about him is imposing, as if he consumes the nearby air to power the rise and fall of his broad chest, and it's clear he resents my presence on his advertising team. Every idea I have is shot down. Every olive branch I offer is set on fire by nothing more than the blistering coals he calls eyes.
In return, I light him up with my words.
It's not as if he can dismiss me, since I work for his client, Wasted Words. Instead, he's forced to tolerate me, which seems the closest we'll ever be to friends. Fine by me.
I can be civil and still hate Liam Darcy.
But if there's more to him than his exterior shows, I won't be able to hate him at all.
I might stumble over that line between love and hate and fall right into his arms.
Read Today!
Amazon: https://amzn.to/2Jb48dq
B&N: https://bit.ly/2WJoqme
Apple Books: https://apple.co/2Ue22Qz
Kobo: https://bit.ly/2vVzeTC
Review
NO SPOILERS!
Pride and Papercuts was a beautifully written slow burn, enemies-to-lovers retelling of the infamous and beloved Pride and Prejudice.
   Staci Hart did a wonderful job with Liam Darcy and Laney Bennet's story. She truly nailed the slow burn (emphasis on slow burn) and enemies-to-lovers tropes, and kept me entertained throughout. Pride and Papercuts honestly would've been a five-star read for me had there distinctly been more romance and intimate moments between Liam and Laney, but I was still satisfied with the conclusion.
   The characters were something to behold. Liam and Laney were something else and definitely gave each other a run for their money. The enemies-to-lovers aspect was alive and well between these two, and they certainly knew how to push one another's buttons. Liam and Laney were stubborn, independent, and opinionated, yet had loving personalities. And underneath that prideful exterior, they were kind and loyal and fiercely protective of their families and friends. Liam and Laney, despite not wanting to admit it, were a lot alike and ultimately made an excellent couple. I loved most of the secondary characters as well and thoroughly enjoyed seeing several familiar faces again.
   Pride and Papercuts was an incredibly well done retelling of Pride and Prejudice. Staci Hart crafted a beautifully written slow burn, enemies-to-lovers romance for Liam and Laney, and you won't want to miss it!
ARC received in exchange for an honest review.
4.5 STARS
About Staci Hart
Staci has been a lot of things up to this point in her life — a graphic designer, an entrepreneur, a seamstress, a clothing and handbag designer, a waitress. Can't forget that. She's also been a mom, with three little girls who are sure to grow up to break a number of hearts. She's been a wife, though she's certainly not the cleanest, or the best cook. She's also super, duper fun at a party, especially if she's been drinking whiskey. When she's not writing, she's reading, sleeping, gaming, or designing graphics.
Website | Newsletter | Facebook | Twitter | Instagram