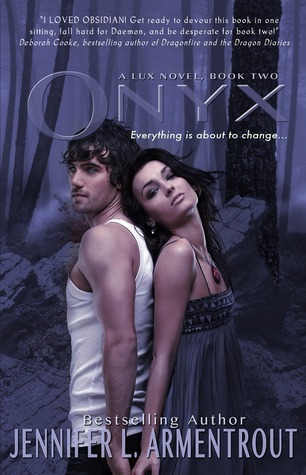 Genre: Young Adult Paranormal Romance, Science Fiction, Urban Fantasy
Publisher: Entangled Teen Publishing
Available Format: eBook, Paperback
Available At: Amazon, Barnes & Noble, iBooks, Kobo, etc.
Also Available in Paperback and Hardcover as a Combo: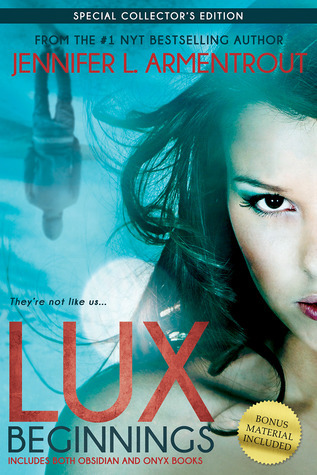 ~Synopsis~
Thanks to his alien mojo, Daemon's determined to prove what he feels for me is more than a product of our bizarro connection. So I've sworn him off, even though he's running more hot than cold these days. But we've got bigger problems.
Something worse than the Arum has come to town…
The Department of Defense are here. If they ever find out what Daemon can do and that we're linked, I'm a goner. So is he. And there's this new boy in school who's got a secret of his own. He knows what's happened to me and he can help, but to do so, I have to lie to Daemon and stay away from him. Like that's possible. Against all common sense, I'm falling for Daemon. Hard.
But then everything changes…
I've seen someone who shouldn't be alive. And I have to tell Daemon, even though I know he's never going to stop searching until he gets the truth. What happened to his brother? Who betrayed him? And what does the DOD want from them—from me?
No one is who they seem. And not everyone will survive the lies…
~Review~
 I really enjoyed reading "Onyx" and thought it was an awesome sequel. I was enraptured from beginning to end, and boy, did it ever take me on a roller coaster ride of emotions. Phew, I'm winded just thinking about it. :)
     The storyline was insanely detailed and even more intriguing. Many surprising and shocking revelations were revealed, and many left me saying, "What in holy heck?!" Most completely stunned me, and I honestly didn't know what to do or think. I was flabbergasted, to say the least; especially by the ending. That blew me out of the water. I truly don't know how Jennifer L. Armentrout does it, but she is a complete genius and I bow to her. For real.
     Katy and Daemon were as amazing as ever, and I loved them even more. I loved that they were together more in this book and had more interactions with each other. And although they had their spats and disagreements – which were wholly entertaining, btw – you could just tell how they really felt about each other, even though they were both reluctant to admit it; Katy more so than Daemon, which was kind of surprising. I loved their chemistry together and they really did complement each other extremely well. Daemon…holy alien babies, he was to die for and I honestly did fall even more in love with him in this book; he was definitely a keeper ;) Katy was amazing and I loved her as well. They were both phenomenal main characters, and were better than I could have ever hoped for. They really were made for each other and I am so excited to see what happens next.
     Most of the secondary characters were great, even though I wanted to slap one or more of them on more than one occasion. A new character, Blake Saunders, was introduced, and though he seemed pretty perfect in the beginning, I really didn't like him all that much. And you'll definitely find out why when you read "Onyx." Be forewarned.
     Overall, "Onyx" was a riveting and exciting action-packed sequel that will be sure to have you on the edge of your seat the entire time. So strap in and prepare yourself for what I'm sure will be a wild ride to come!
Rating: 5 STARS
Bonus Content:
For bonus/deleted scenes from "Onyx," visit JLA's website for extra content: http://www.jenniferarmentrout.com/extras/
~About the Author~
# 1 NEW YORK TIMES and USA TODAY Bestselling author Jennifer L. Armentrout lives in West Virginia.
When she's not hard at work writing, she spends her time reading, working out, watching zombie movies, and pretending to write. She shares her home with her husband, his K-9 partner named Diesel, and her hyper Jack Russell Loki. Her dreams of becoming an author started in algebra class, where she spent her time writing short stories. Therefore explains her dismal grades in math. Jennifer writes Young Adult Contemporary, Urban Fantasy/Paranormal, and Romance. She writes New Adult and Adult romance under the pen name J. Lynn.